Dutch Bangla Bank Scholarship has been awarded every year. In the year of 2023, Dutch Bangla is going to run its scholarship program again. They provide scholarships for the HSC and SSC levels. If you are looking for the Dutch Bangla Bank SSC Scholarship 2023 or Dutch Bangla Bank HSC Scholarship, you are in the right place.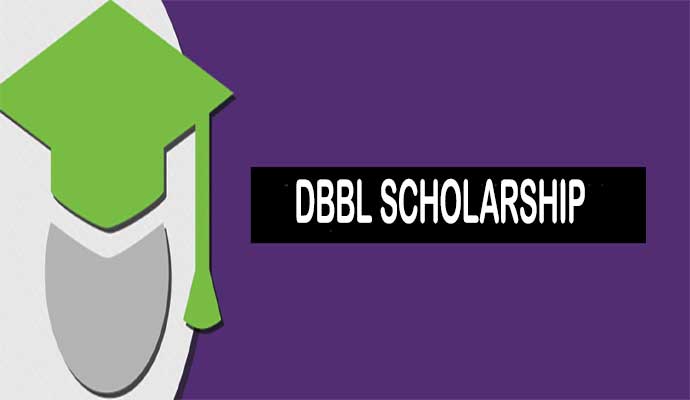 Dutch Bangla Bank runs social Awarding program. They provide scholarships to meritorious students on different criteria. They not only provide the news scholarship but also, they renew the existing scholarship awards every year.
Who can apply for the DBBL Scholarship?
DBBL provides scholarships after the SSC Examination. They also provide scholarships for the students of Higher Secondary, Graduation and post-graduation level. According to the present academic condition, they also renew the scholarship awards every year.
DBBL Scholarship Selection process
Dutch Bangla Bank provides scholarships on the basis of merits, Financial conditions of candidates and their location. Around 90% of the scholarships are provided to students from rural areas. A total of 50% scholarship is reserved for female students.
DBBL SSC Scholarship Program
DBBL SSCH Scholarship program is for the students who have passed SSC, Secondary School Certificate, Examination in 2023. Students who have obtained GPA 5.00 can apply for the Dutch Bangla Bank Scholarship Program 2023
.
DBBL SSC Scholarship Requirements
The Basic Requirements are given below.
Candidates have to pass SSC exam in 2022
Students from City Corporation and must obtain GPA of 5.00 on a scale of 5.00. The candidates who have passed SSC from the rural area they can apply if the GPA is 4.83.
If the student gets scholarships from another source except for government scholarship, they can't apply for this scholarship program.
Amount and Duration
A student will get 2000 BDT monthly
Extra 2500 BDT will be given for Educational Material
1000 BDT will be provided for the Dress
The scholarship will be provided for two years
What do you need?
A color Picture of Candidates
Picture Size will be passport size
Passport sized picture of Parents
SSC Marksheet and Testimonial Copy
DBBL SSC Scholarship Date and Time
Application Starts: May 8, 2023
Application Ends: June 13, 2023
Primary Selection: June 17, 2023
DBBL HSC Scholarship 2023
Rules and regulations are the same as SSC Scholarships. The Major difference is, the minimum GPA for the students of city corporations is Grade Point Average 4.80 and for the non-city corporation students need to obtain at least GPA- 4.30 to apply.
The other remaining things are the same. students have to pass in the recent year of HSC, Higher Secondary Examination.
DBBL HSC Scholarship Date and Time
Application Starts: July 15, 2023
Application Ends: September 23, 2023
Primary Selection:  September 24, 2023
How to Apply for the DBBL Scholarship
To apply for the DBBl One needs to follow some of the instructions below.
Just Open your favorite Internet browser
Type app.dutchbanglabank.com
Check the Apply for Scholarship on the left Menu
Click on the Apply button
Fill the Information
That's all
DBBL SSC Scholarship Result 2023
If you already have applied for the DBBL SSC Scholarship 2023, then you are certainly looking for DBBL Scholarship Result 2023. Here we have updated the details of SSC Scholarship Results. We have collected results from the official website of DBBL. All credits go to them
DBBL HSC Scholarship Results
Usually, DBBL publishes their HSC Scholarship Result on the last of the year. According to their time table, we hope that the result will be published in last week of December. Expected date of publishing DBBL HSC Result is 22 December 2023
DBBL Scholarship Circular 2023
 Here we have provided the Both SSC and HSC DBBL Scholarship Circular in Image form. Here you will get a clear concept about the whole procedure. Below you will get SSC scholarship circular 2023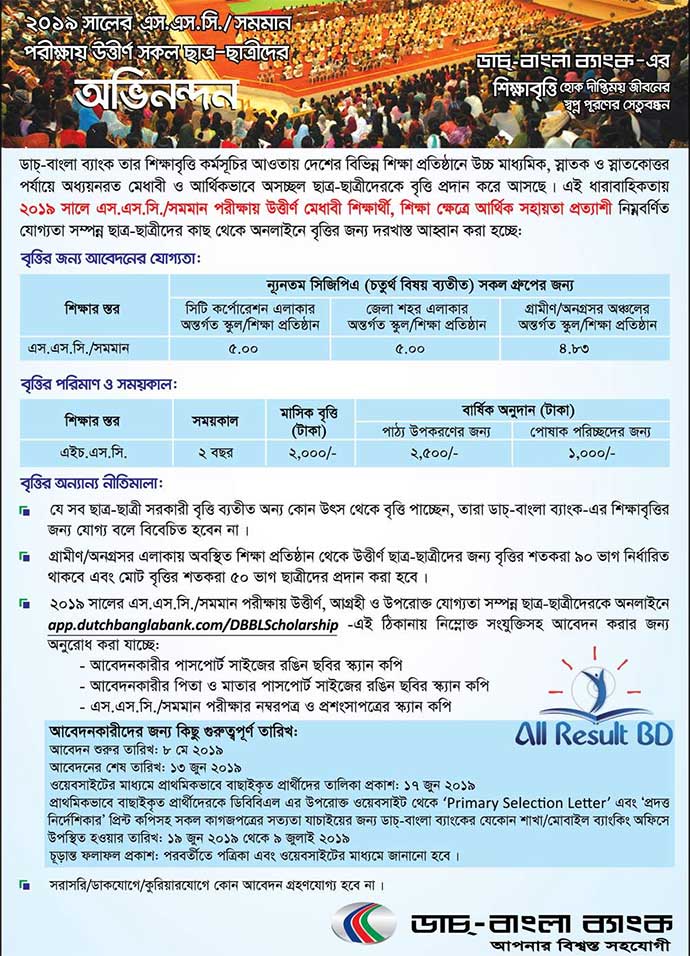 These are all about the DBBL Scholarship Program. If you don't understand anything, you can mention us through the comments. We try our best to assist you. Apply for the DBBL scholarship and Chilled
Was this article helpful?