Online Payment gateway in Bangladesh is one of the most demanding topics in Bangladesh. The E-Commerce section is rapidly growing in Bangladesh. As a result, the payment gateways are becoming the essential factor. You may hear about the different online payment gateway in Bangladesh. Here we have made a list of all online payment gateways in BD.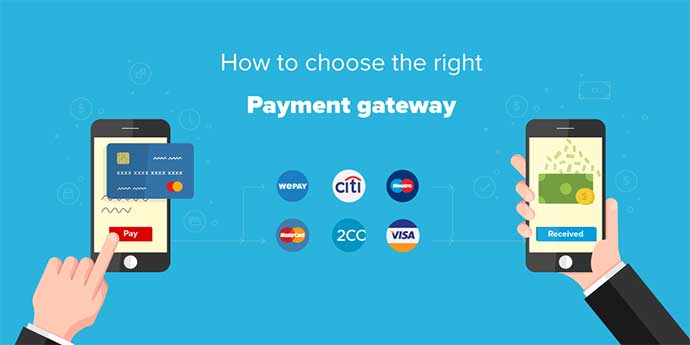 SSL Commerz
SSLCOMMERZ is the first online payment gateway in Bangladesh. Now it is one of leading online payment gateway. It is providing the different integrated modules of CMS like WordPress, Magento, CS Card, etc. SSL commerz has an agreement with various banks like City Bank Bangladesh, SIBl, etc.
Easy Pay Way
Easy Pay is also providing an online payment gateway solution in Bangladesh. The head office located in KA-32/6, Shahjadpur,Pragoti Sharoni, Gulshan Dhaka. They offer different cards like visa and master card solution for Bangladeshi customers. It has complete e-commerce business solution.
PortWallet
Port Wallet started its journey to make the journey of E-Commerce Marchant easier and safer, Through Portwallent e-commerce customer can able to make payment of online stores through national and international payment systems.
Aamar Pay
Aamar Pay is another leading payment gateway in Bangladesh. Its aim to provide the best solution to Marchant and e-commerce clients.Aamar Pay ensures the privacy and security of their clients. It ensures the local and international payment gateway to their clients. Best supports and excellent customer experiences make Aamar Pay Famous.
ShurjoPay
Shorjo Pay is the first online payment processor company in Bangladesh that gets a license from the Bangladesh Bank. E-Commerce Marchant and Mobile Wallet transactions are more straightforward with Shourjo Pay. Shurjo Pay accepts all types of card and Mobile wallet payment of Bangladesh
Wallet Mix
Wallet Mix is another payment gateway in Bangladesh. It provides widespread payment gateway solutions for the e-commerce industry and other Marchants. Through this online gateway one can give any payment like bank, wire, card and mobile wallet. Wallet Mix is trying to provide the one-stop solution to its clients.
That's all about the payment gateway list of Bangladesh. If you are not sure about the payment gateway, you can ask our recommendation. We are looking forward to hearing from you.
Was this article helpful?