GP New Sim Offer 2023 has been introduced to value the new customer and attract the customer to the Grameenphone mobile operators. That's the reason why GP's new sim offer is always exciting. We keep ourselves always up to date. Here we have added the GP New Sim Offer types and their details. If you are going to switch to a mobile operator, it would be exciting for you to start a journey with GP New Sim.
GP New Sim Offer Type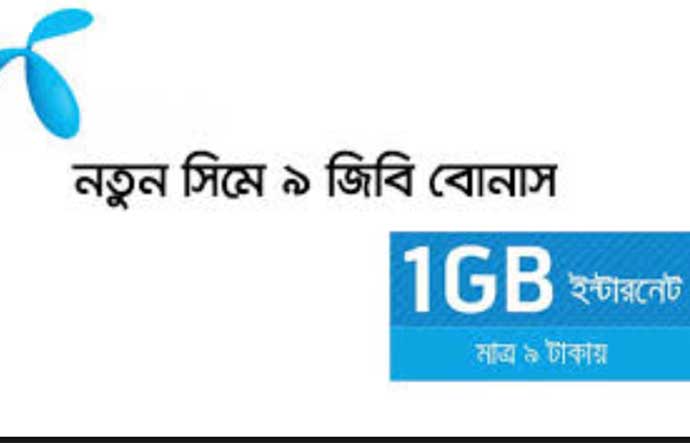 There are two types of offers launched by the Grameenphone company. One is for all types of customers. Another is the new sim series 013 serial.
GP 013 Sim Offer
GP company provides new sim series in Bangladesh. Their existing sim series was 017 serial. Now a new user can buy this serial number from any GP Store. If you buy this series, you will get the number which starts with 0130, 0131
GP New Sim Exciting Offer
After buying a new Gp Sim, you will get 5 BDT as a preloaded amount. If you are from the village, you will get 50 Taka. All the amount is valid for 30 days. A new user can enjoy 1MB for 1 Taka.
1 GB Data on the first recharge
When a new user is added to the GP operators, he should recharge 34 BDT. If he recharges 34 BDT, he will get 1 GB of internet. The data are valid for 7 days. you will get also extra 4 MMS.
After recharge, you will enjoy 1 paisa per minute. Bonus & validity can be checked by dialing *121*1*2#
Second Recharge Minutes offer
Gp provides a different exciting opportunity for its new customers. On the second recharge, Gp Customer gets 110 Minutes with 66 BDT. Minutes should be used within the 10 days of recharge.
It is noted that the second recharge should be done within two days of activation. Otherwise, this offer will not apply. A Customer needs to recharge 66 BDT to get the offer.
1 GB at 17 BDT at New Sim
A new customer can buy 1 GB of Data by recharging 17 BDT. The condition is, that the first recharge should be 34 BDT and 1 GB of Data can be enjoyed once a month.
This offer continues for consecutive nine months. The balance can be checked by dialing *121*1111#.
This is all about the GP New Sim offer. If you have already planned to buy a new sim, you are welcome to the GP world.
Was this article helpful?